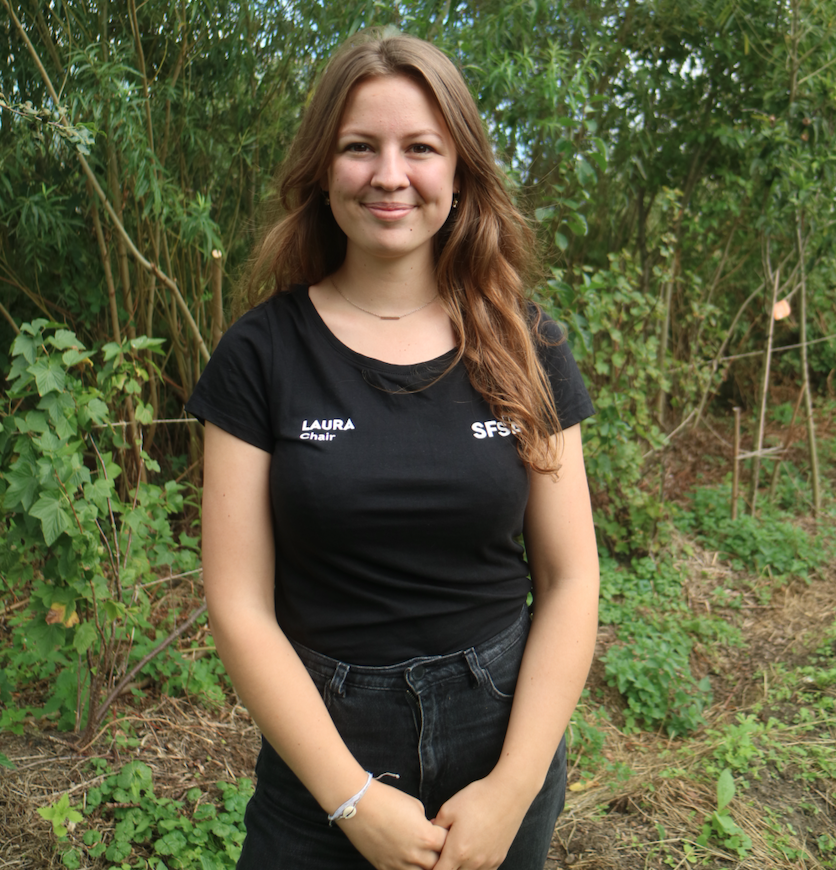 Me in a nutshell
I am in my second year of the UvA's bachelor Future Planet Studies. Besides my passion for sustainability, I love to go hiking and explore new places!
Why do we need a "green movement"?
"No intelligent species would destroy their own environment." Unfortunately, we do. By our way of living and consuming, we are not only destroying our own environment, but also the homes of many species. In my opinion, our planet is extremely special and we should protect it. Not just for ourselves, but for all Earthlings and future generations.
What was your main reason for joining SFSA?
I would love to make students more aware of the current situation of our planet. I believe that with joining SFSA, we can do that in a fun way!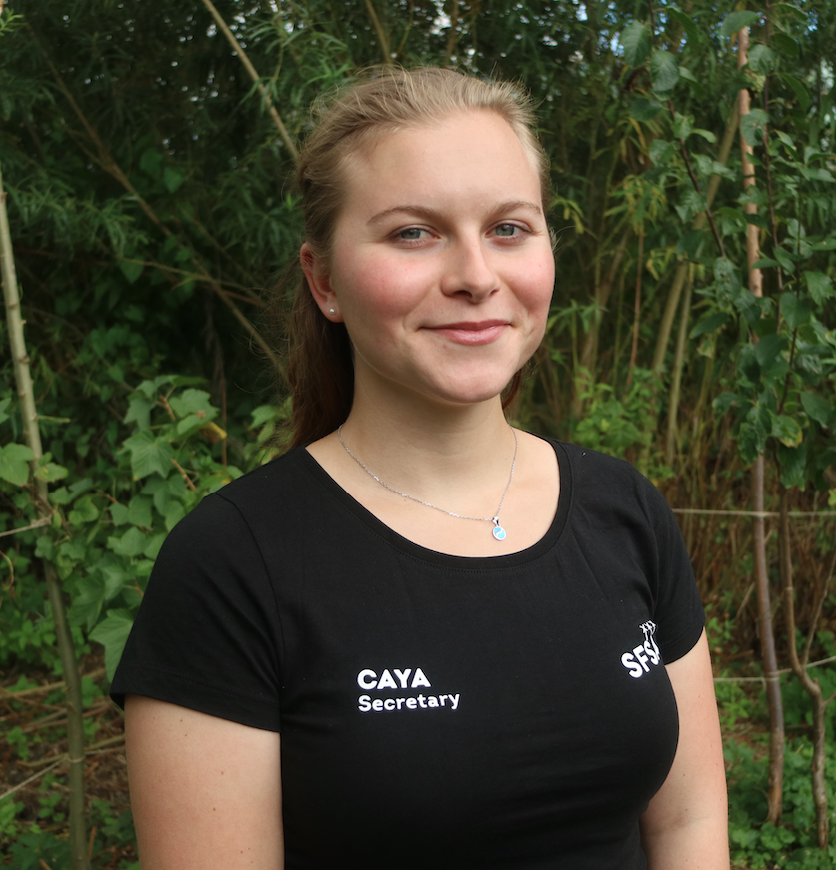 Me in a nutshell
I'm a 21 years old Future Planet Studies Student. This year, I started my second year of the bachelor. Besides FPS, I'm active at StuDuurzaam (a student association I started with a few fellow students) and I work at a foundation called Forest Forces. In my free time, I love to swim and read.
Why do we need a "green movement"?
I strongly believe the climate crisis is the biggest crisis humans have faced so far, and I think we need to do everything we can to make sure next generations will also have a bright future on Earth. A green movement can help students on their road to living more sustainable.
What was your main reason for joining SFSA?
Like I said before, I think we have to put all our efforts towards stopping climate change. Since students are the leaders of tomorrow, I hope I can contribute to a green future by informing students about sustainability this year.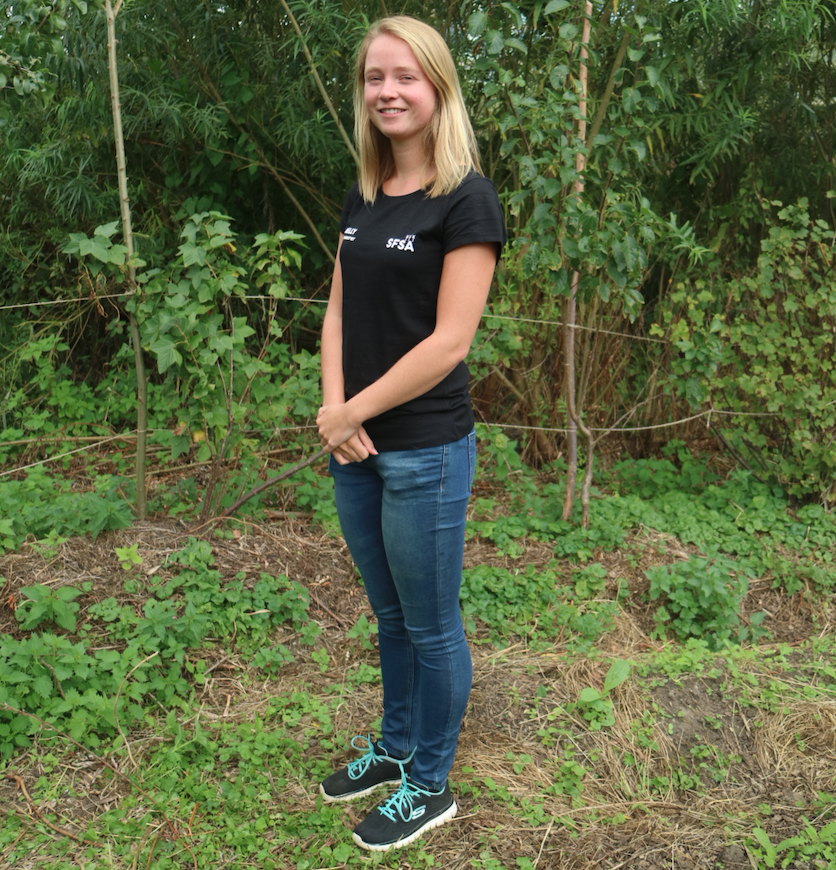 Me in a nutshell
Currently I am taking a gap year after receiving my bachelors degree in Béta-Gamma with the major Biology at the University of Amsterdam. I am doing an internship for a company which aims to (re)connect humans with nature. During my bachelors I kind of missed the sustainability part of biology. Luckily my internship will fill this gap. Besides doing an internship, I love to travel, play volleyball and read.
Why do we need a "green movement"?
Nowadays, we hear a lot about climate change and global warming. Sadly enough, we, as human beings, are largely responsible for these changes. These changes cause species to go extinct and we are responsible for that. I believe that it is our duty to do whatever we can to put a stop on climate change and leave this world with a growing number of species.
What was your main reason for joining SFSA?
Making small changes in your own life does support the health of our planet, but the impact would be much bigger if we all make a change. With SFSA it is possible to show people the problems we are facing and to encourage them to make a change.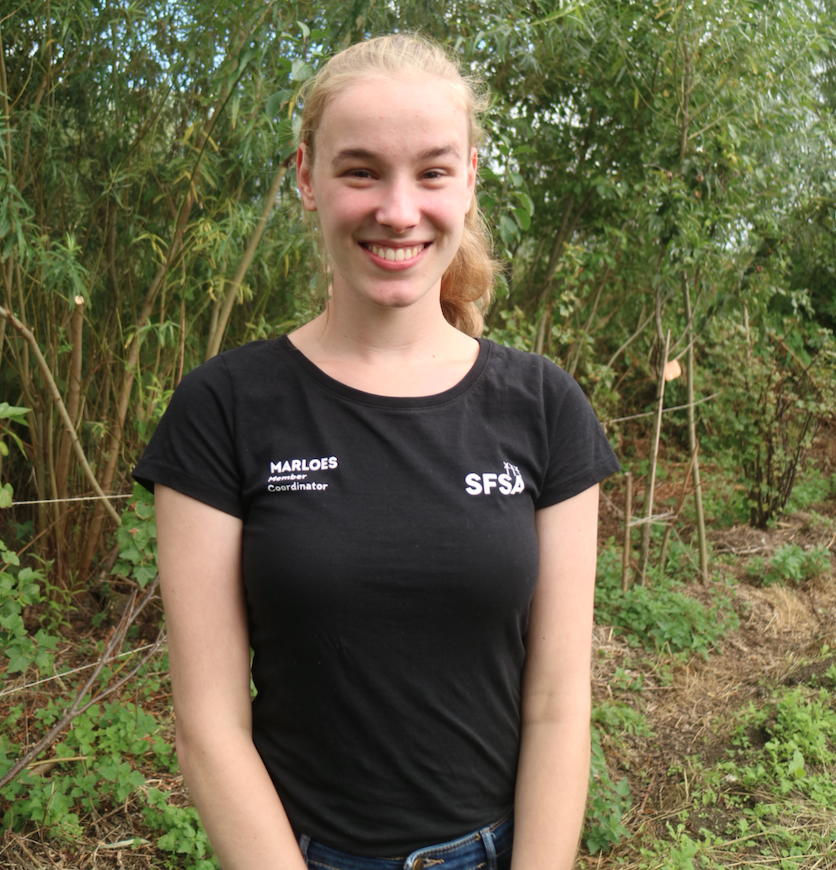 Me in a nutshell
I'm a second years student Future Planet Studies (gamma track) at UvA. I chose this because I'm very interested in the way policy making and social movements can affect sustainable change. Besides this, I also helped set up StuDuurzaam, an environmental group which organizes and attends sustainability related events. My hobbies are playing football and cooking.
Why do we need a "green movement"?
I think that we need a green movement because efficient and innovative technology can only get us so far. In my opinion, environmental change needs to happen on a social level, including everyone from minorities and indigenous people, to politicians and business owners. Only when this happens there'll be a fair climate policy where everyone can enjoy its benefits.
What was your main reason for joining SFSA?
My main reason for joining SFSA is my excitement for sustainability. I love to teach others about green solutions to everyday problems. I think students are well-suited to this since a lot of them move out for the first time in their lives, so it's a great time to make changes to your daily habits!