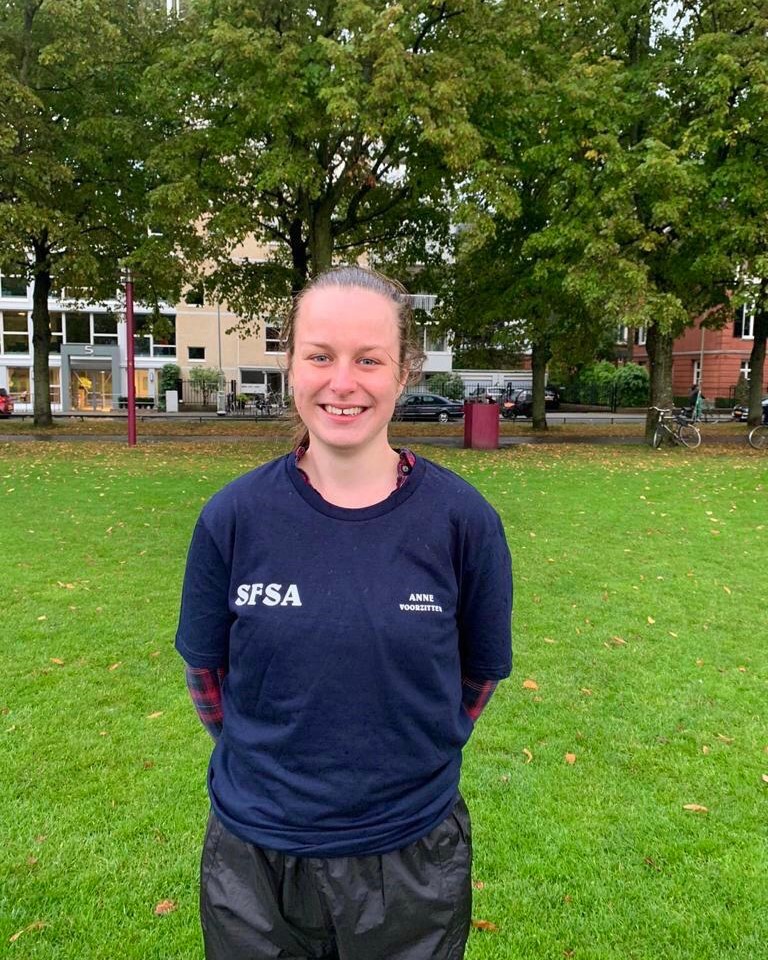 Me in a nutshell
I am a 21 years old future planet studies (FPS) student (beta track), currently in my 3rd year. The interdisciplinarity of Future Planet Studies is something that really works for me. I sport quite a lot. I like cycling, martial arts, etc. and am always in to try something new.

Why do we need a "green movement"?
We need a green movement because humanity is currently destroying its own home. But there are a lot of options to try and save our planet and our own lives. And those opportunities are not only available for governments, but also for students and families and everyone else.

What was your main reason for joining SFSA?
As an FPS student, I am confronted a lot by all the problems in the world, and I felt that I, as an individual, was not doing enough. This year gives me the opportunity to learn a lot of new ways to live more sustainably, whilst also sharing this information with all students who also want to do more.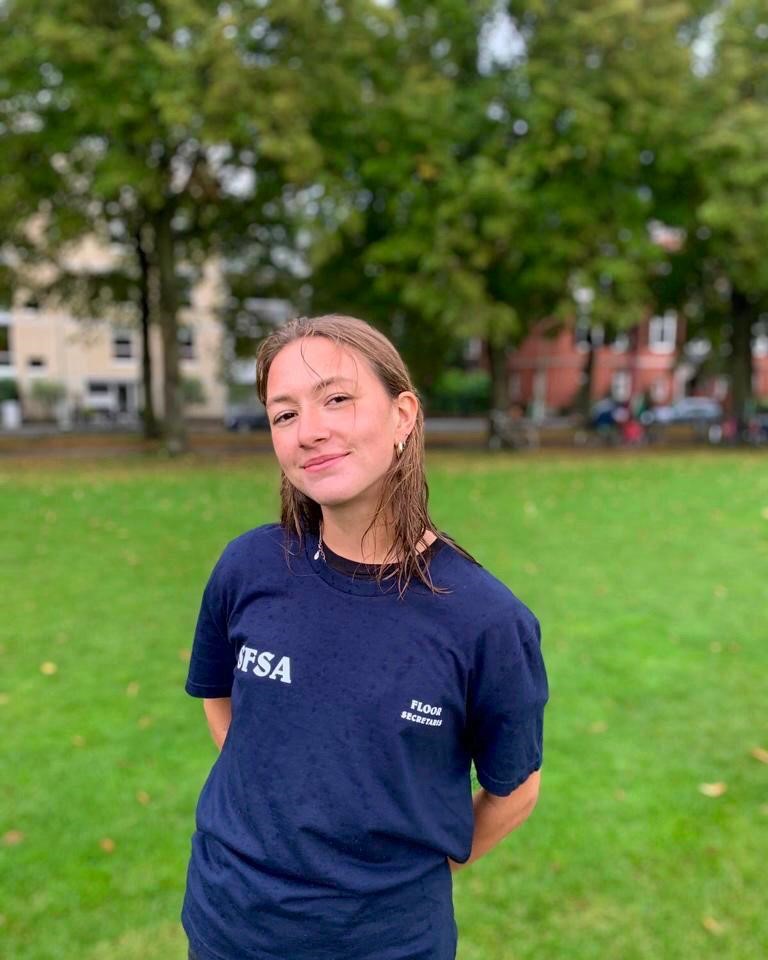 Me in a nutshell
Hi! I'm Floor, a 21 year old Future Planet Studies student (2nd year, beta track). Besides this, I love exploring new places, dancing and reading!

Why do we need a "green movement"?
I think we, as the human race, should respect, cherish and protect this beautiful planet. We should realize how lucky we are to call it our home, together with millions of other species. Climate change is one of the biggest problems of our generation, but also of the future generation. I feel that we must take our responsibility, we must make a change, and we must do it now.

What was your main reason for joining SFSA?
I have always been interested in sustainability and biology, so this fits me perfectly. The main reason I joined SFSA is to create consciousness about climate change amongst young people, as we are the future, we are the ones that can still stop the process of climate change before it is too late. Joining SFSA feels like a step in the right direction!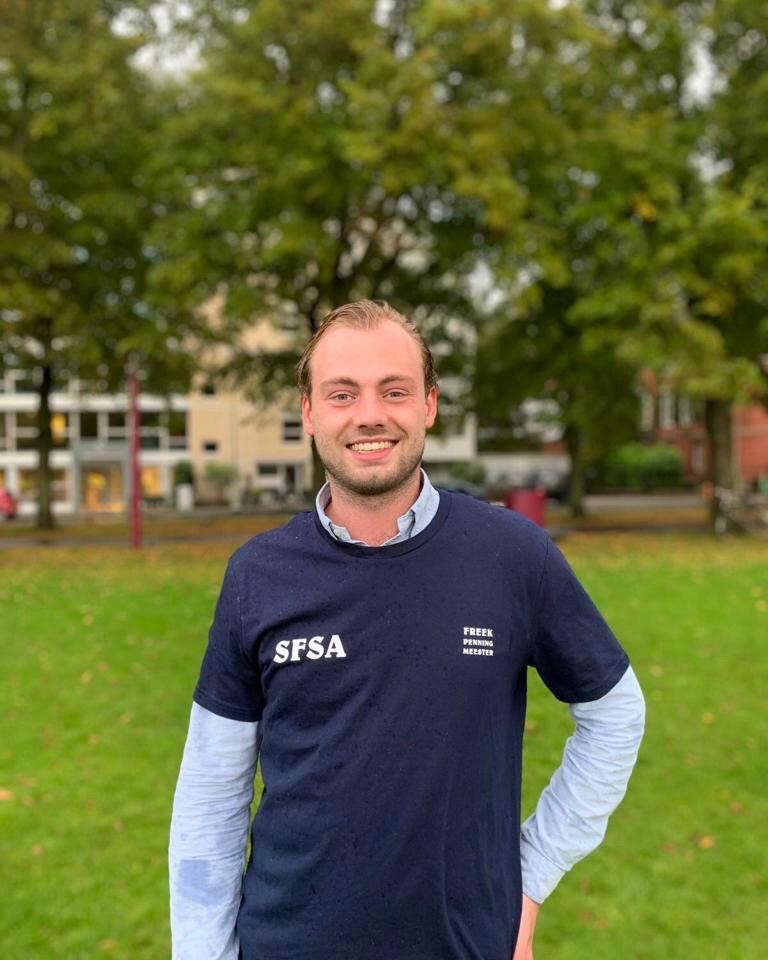 Me in a nutshell
Hi everyone, I'm Freek and I will be the treasurer of SFSA this year. As treasurer I'm responsible for the income and acquisition for SFSA. In February this year, I will start my master Business Administration (International Business) at the UvA. Besides studying, I enjoy swimming and making sudoku's.
Why do we need a "green movement"?
We hear about problems with the environment everyday, but not enough changes are made. As students, we are able to make those changes and take our responsibility!
What was your main reason for joining SFSA?
As I mentioned above, we must take our responsibilities. Another reason is to enthuse other students to think about sustainability.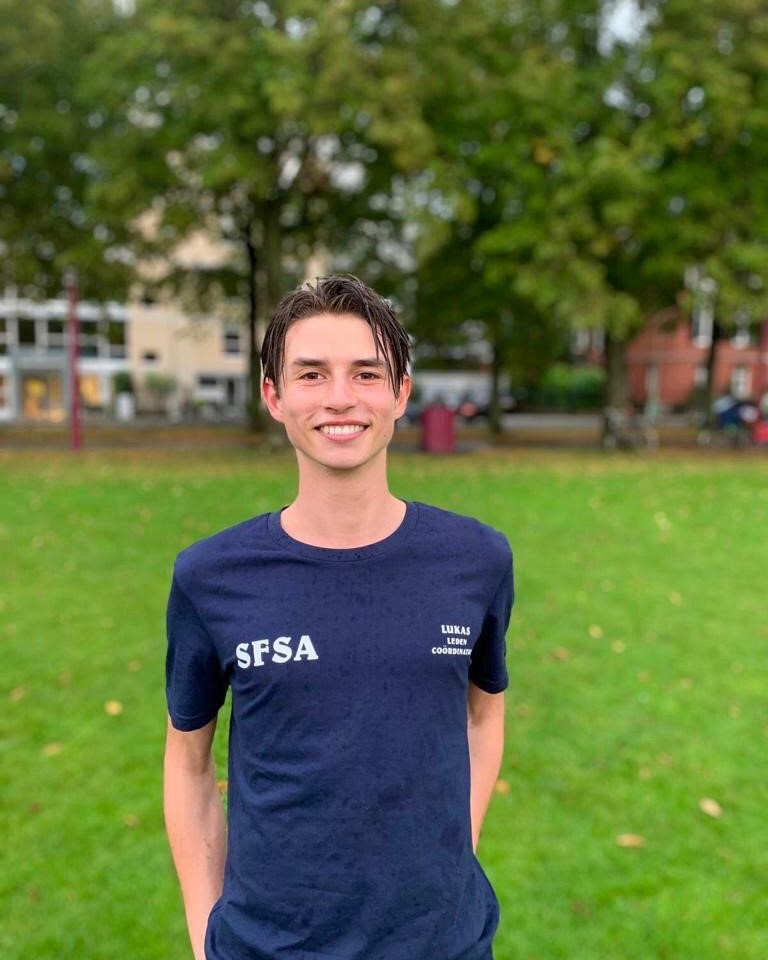 Me in a nutshell
Hi I am Lukas de Ruiter and I am the member coordinator for SFSA for this academic year. Come to me with any questions about our organisation or membership administration, I'll be glad to help. I am 20 years old and currently studying the societal track of the bachelor Future Planet studies at UvA. Besides studying I like to make music, do a little climbing and sometimes write a little.
Why do we need a "green movement"?
To get a green transition going, I'd say first we need to get in motion. Of course institutional change and structural change is needed to make a real difference. However, to get anything moving, you first need to get in motion as well. As a student, attending or organising events is a good way to get involved; letting people hear from you and showing your intentions. We together form our society and if we invest our energy to change, society will change as well.
What was your main reason for joining SFSA?
My main reason for joining SFSA was to get a feel of what shape the sustainable movement was taking in my direct environment. I hope to learn how to organise meetings or events, as well as communicating interest and sharing ideas. These are skills which are useful when collaborating with people. Another reason was meeting new people with likewise ideals, whilst also actively taking part in society. To me joining SFSA seems like a good first step.