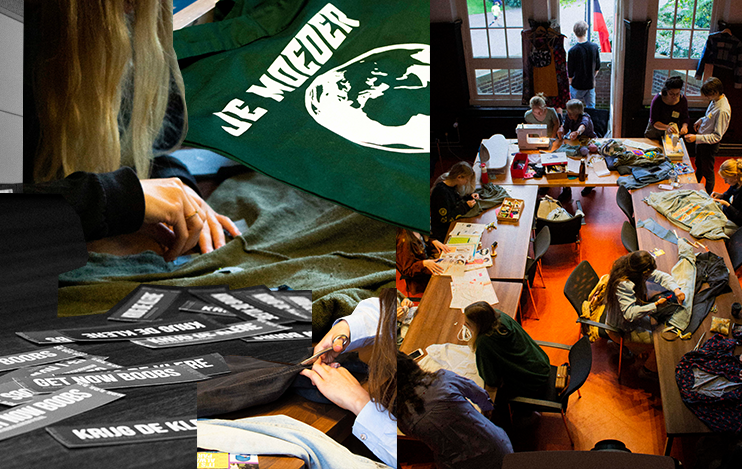 Sewing and Knitting Workshop
In January we are back with a fashion event, and this time, we will show practical sewing and knitting styles and practice on them so you can utilize them later! Hanneke and Amy will be back with us for you to get individual support.
If you are looking for inspiration, don't worry, we will show several examples. We will also be giving with you a little online guide so you can check what we practiced at home. All you have to do is bring some materials you'd like to use, and bring your smile :).
We will make sure to bring as much materials as possible for you to use, for example materials from Je Moeder, so you can combine their cool designs on your clothes. You can also swap outfits with the other participants, and you can build amazing styles together.
Don't forget to bring your friends, your smile and some clothes!
Sign up for the event through the form below
Entry is free for members, 2 euros for non-members.