Chasing Coral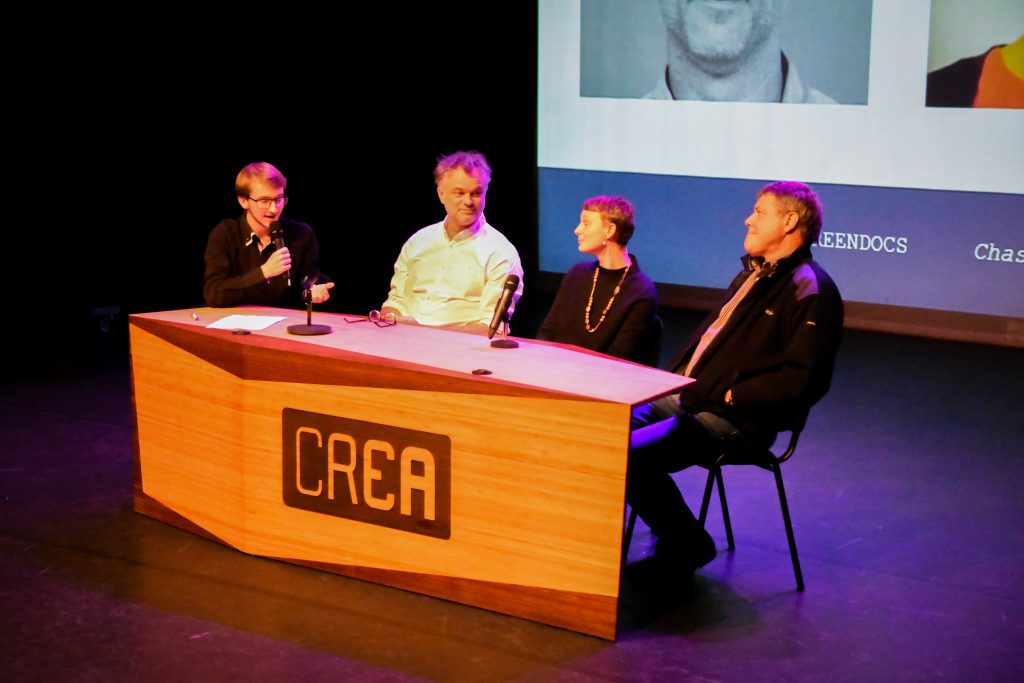 On Wednesday the 8th of January, we hosted our second Greendocs of this year with the documentary Chasing Coral. This documentary is about the massive bleaching of corals that happened all around the world in 2016. In the movie, a team of divers travels the world to capture images of the bleaching so that they can communicate this to the rest of the world. The pictures at the end are devastating: all corals are dead. Just in that one year, 29% of all corals worldwide died. 
After the documentary, we had a panel discussion with three great experts. Verena Schoepf is a marine biologist who researches the impact of climate change on coral reefs, Bert Hoeksema is a professor at the University of Groningen who researches tropical marine biodiversity and Lennart de Nooijer is a researcher at the Dutch Institute for Sea Research (NIOZ) who looks into the influence of sea temperatures and pH levels on shell formations. 
Lead by our moderator Joran Buwalda, the experts discussed questions from the audience about the documentary and about corals and climate change in general. 
We would like to thank the speakers, Joran and the audience for being there and contributing to a wonderful and educational evening!