Sustainable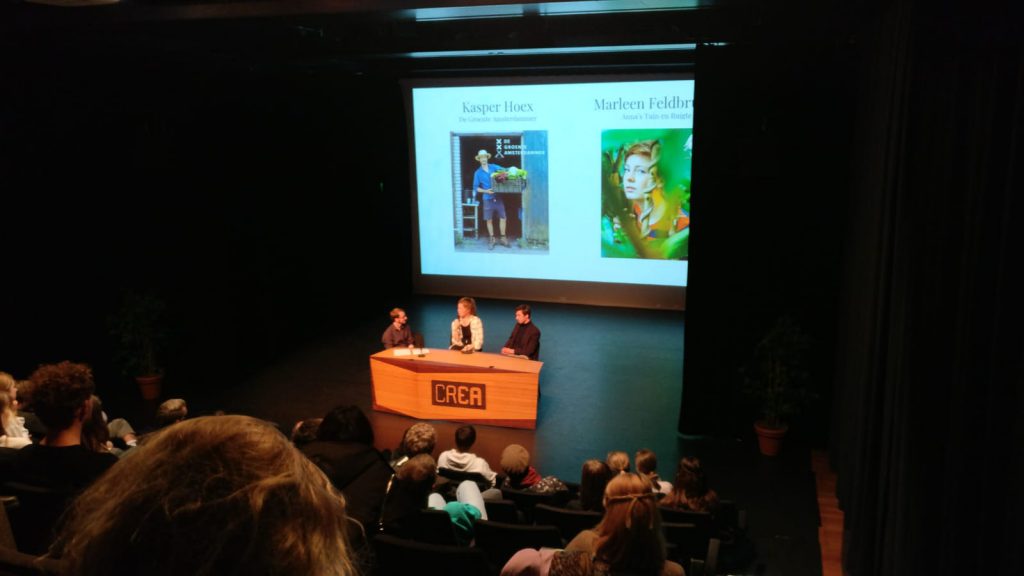 At Wednesday the 30th of October, the first Greendocs of the 19/20 academic year took place. We showed the documentary Sustainable, which is about finding an alternative for the conventional farming and food system we have right now. In the documentary, Marty, Will, and Kris Travis are filmed on their small, organic farm called Spence Farm. Through the four seasons, the ins and outs of the farm are shown. Not only does the organic way show advantages for the environment, animals and consumers, the small scale farm also makes a lot more money per acre than the neighbouring conventional farms.
Interviews with chefs, academics and other organic farmers combined with simple animations give a clear and understandable picture of organic farming, the immune systems of plants and the capture of carbon dioxide in agricultural land. All in all; a very interesting documentary! However, Kasper Hoex (who is an organic farmer in the Netherlands) mentioned that the documentary showed a view on farming that was a little too romantic.
After the documentary, moderator Joran Buwalda started a panel discussion between the audience and two speakers: organic farmer in Amsterdam Kasper Hoex (or the Groente Amsterdammer) and UvA lecturer Marleen Feldbrugge who is a co-founder of Anna's Tuin en Ruigte at Science Park Amsterdam. Together with the panel, questions about the food system, the current nitrogen crisis and organic farming were answered.
It was a very interesting and educational evening and we thank the audience and the speakers for contributing to that.