Our events are open to everyone who's interested. When you're a student, you can become a member and get a discount on the entrance fee of certain events. On this page, we'll show you our upcoming events. To stay up-to-date about the latest events, please follow our Facebook Page or subscribe to our regular newsletter.
Klimaatgesprekken – 27/2/20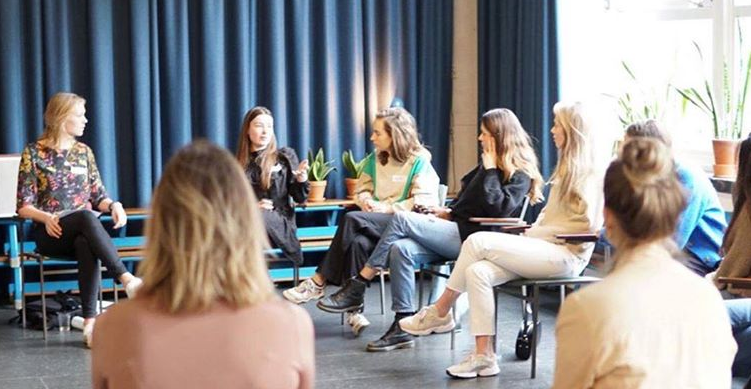 This is a Dutch only event, sorry to the non-Dutch speakers!
Wonen, werken, reizen en eten doen we samen met anderen. Hoe betrek je anderen bij veranderingen die voor jou belangrijk zijn? Hoe voorkom je dat je in vervelende discussies belandt? Hoe voer je een klimaatgesprek? Dit en meer leer je tijdens de workshop Klimaatgesprekken!
Vanwege beperkt aantal plekken kan je je inschrijven via deze link!
Ga voor meer informatie over klimaatgesprekken, klik hier
Date, time and place: 27 February 2020, 19.30, CREA VF3.12
PBL lezing Klimaatakkoord– 4/3/2020

This is also a Dutch only event, sorry to the non-Dutch speakers!
Op 4 maart organiseert onze mede-duurzaamheidsorganisatie StuDuurzaam samen met het Planbureau van de Leefomgeving (PBL) een lezing over het Nederlandse Klimaatakkoord. Dus; Wil jij weten hoe het klimaatakkoord nou echt in elkaar zit en welke politieke ambities wel of niet haalbaar zijn? Tijdens de lezing vertelt Koen Schoots, coördinator van de klimaatanalyse van het klimaatakkoord bij het PBL over de haalbaarheid en impact van het klimaatakkoord. Na de lezing is er ruimte voor een discussie, dus voel je vrij om met kritische vragen te komen!
Wij gaan zeker heen, hopelijk zien we jullie ook 🙂
Datum, tijd, locatie: 4 maart 2020, 9.00-11.00, SP G2.10
Houdt de Facebook pagina in de gaten voor extra informatie
Tree-Planting Event – 7/3/2020
Remember our first Greendocs? One of the panel speakers was Kasper Hoex, founder of De Groente Amsterdammer, which is an organic farm using the Community Supported Agriculture (CSA) model. This means that consumers can have a subscription to the farm and in return they get fresh, seasonal and local products delivered to their home every week. Since De Groente Amsterdammer had to leave their last spot, they have to start all over again and we're going to help!
On the 7th of March, from 13.00-17.00, we will plant trees and vegetable beds. Do you want to join us and spend a wonderful day outdoors getting your hands dirty? Coffee, tea and something to eat will be provided. We will travel together to Station Beverwijk from Amsterdam Central Station and we'll be picked up by car from there. You can also come by yourself of course! 
Please stay posted, every extra hand is much appreciated. If you'd like to come, you can use this sign-up form to indicate that you're coming and to let us know if you'd like to travel with us 🙂 
Date, Time, Place: 7 March 2020, 13.00-17.00, Rijk van Rorik Beverwijk
Keep posted at our Facebook page or have a look at the website of De Groente Amsterdammer
The True Cost – 16/3/2020
At the 16th of March, together with StuDuurzaam, we will host a documentary night with The True Cost. This documentary is about all the downsides of the current clothing industry, such as the terrible working conditions, the ridiculously low wages and the negative impacts on the environment. Since most of the workers in the clothing industry are women, we'd like to dedicate this screening to the International Women's Day on the 8th of March.
The documentary will be followed by a panel discussion with multiple experts from the clothing industry. More information on the experts will follow on our Facebook page.
You can watch the trailer of the documentary above.
Date, time and place: 16 March 2020, 19.15, CREA