As general awareness for sustainability grows, the fashion industry is starting to wake up to the fact that consumers attitudes have changed. Many prefer paying a bit more for eco-friendly clothing, and the reselling of previously worn clothing has reached a peak of popularity. In fact, this might be the industry's most potent chance to keep its sustainable promises.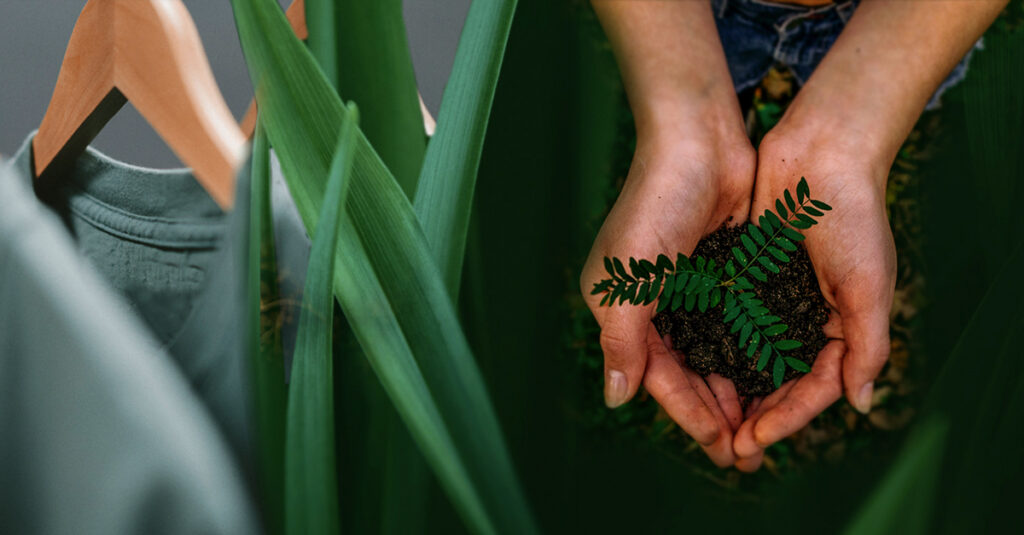 Customers increasingly feel the need to make a positive impact on the environment, prioritizing sustainability in their wardrobe as well. With the fashion industry being responsible for around 20% of worldwide water pollution and 10% of the world's carbon emissions – which is more than international flights and ocean transport combined – it is no surprise that a movement against mass-produced fast fashion has arisen. According to United Nation's research, if we'd continue on this path, the fashion industry would be responsible for more than 25% of the world's carbon footprint by 2050. Clearly, things need to change.
In this context, major fashion conglomerates have started to set goals regarding sustainability, attempting to maintain their popularity. However, these projections are often still too distant and unrealistic to be considered actual by consumers. As long as the environmental issues are inherent in the industry's manufacturing processes, which often have governmental and pressure group support, consumers rather take matters in their own hands.
One of the main ways this shift in consumer preference takes shape, is in the rise of second-hand fashion. Platforms like Vinted have made their introduction, retailers like Zalando and Nordstrom have started to embrace reselling and policy makers are getting on board with circular economies. According to ThredUp's 2021 Resale Report, the secondhand clothing market will double in the coming 5 years, predicting it to be twice the size of fast fashion by 2030. With both millennials as well as boomers becoming more involved in the buying of selling of used clothes, the thrill of thrifting seems to transcend both age and income. Interestingly, the vintage trend is not limited to resale. With consumers becoming more open to temporary ownership, the rental of (mostly luxury) clothing is expected to increase drastically as well.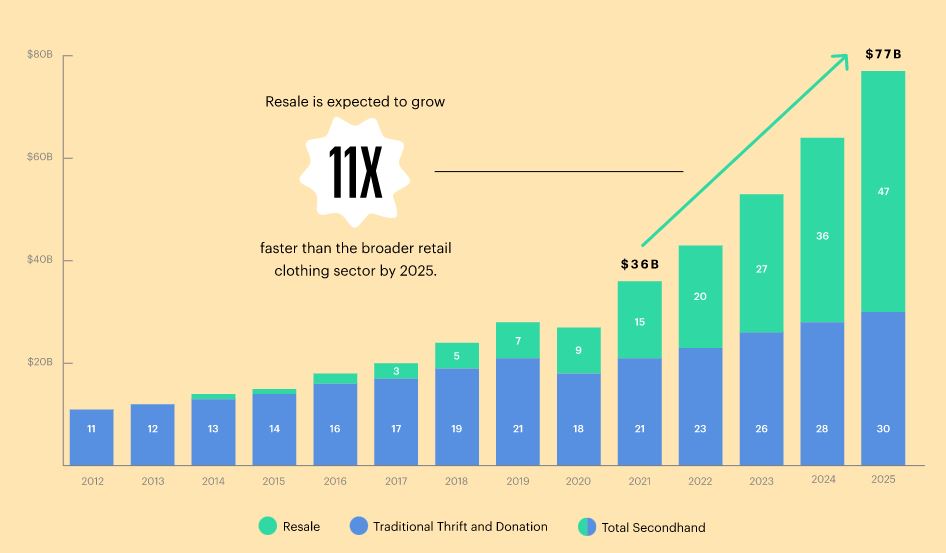 Needless to say, these trends are promising. For those who care about sustainability but even more for those who've started an enterprise in the sustainable fashion industry, working to disrupt the settled fast fashion industry. Some of our local favorites: