A few days ago, the United Nation's 26th Climate Change Conference (COP26) – marketed as "the world's best last chance to solve the climate crisis" – kicked off. As the name suggests, this conference brings together world leaders, innovators, youth and other parties to "showcase momentum from the whole of society and focus on key [climate] issues to drive ambition and action, with progressing the negotiations at the heart of the summit." A lot of promising words, but despite all the moving appeals for change, all the 'good faith' negotiations and all the agreements being made – why should we expect this conference to be any different than the previous 25 – which have shown to be arguably ineffectual?
We are not the only ones asking ourselves this question. In fact, the city centre of Glasgow, where the conference is being held, has been disrupted by the amounts of protesters, calling the summit to be nothing more than lip-service and greenwashing. In the meantime, activists of the UK Student Climate Network slept overnight in London's Science Museum, lamenting the establishment's sponsorship deals with fossil fuel companies. Despite the agreement that greenhouse gas emissions need to drop sharply in the coming years, a recent analysis by the International Monetary Fund shows that the world's governments continue to support the fossil-fuel industry with $11 million per minute.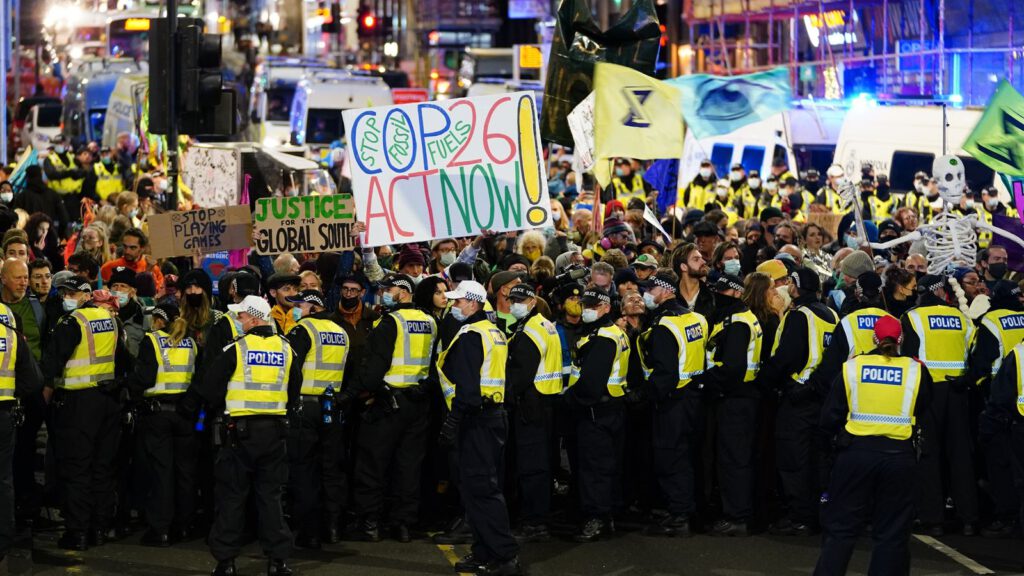 If this summit would really be the world's best last chance to solve the climate crisis, we should take in consideration that it exists solely out of the biggest capitalists and political representatives. None of the participating businesses or governments have anything to win by reducing their profits, ending their ravaging of the environment or making concessions which give advantages to their 'enemies'. While these people use the most dramatic language to "save the planet", they don't see climate change as a problem as long as capitalism has the answer – but now that the eyes of the world are on Glasgow, it's important to look busy.
While the 1% keeps practicing their political rhetoric, the people of the world need to be doing something different: taking back control of our planet. Despite the high notion of scepticism in this post, we are optimistic about the future. We are happy that the COP26 has set the climate somewhat higher on the agenda again, that countries have been asked to set targets for reducing their emissions, Joe Biden has had his nap again and the youth has been inspired to make a change. We musn't forget however, that the environment is on a collision course with capitalism's urge for growth. Only one can win, and it must be the planet.